Assotto Saint
    (October 2, 1957-1994)
    Sign: Libra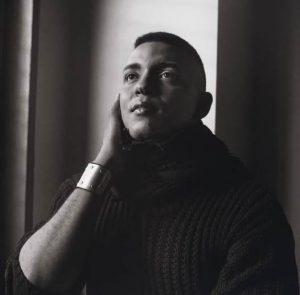 "i shake off the nightmare's sweat/to cleanse my soul/i shake it off to cleanse history/cold sweat this water is no blessing/& the rage in me climbs out/to free the sun/in our sky of clouds"
Gay Haiti-born American poet, performance artist, essayist, dancer, political activist.  Saint played a crucial part in LGBT art and literature throughout the last two decades of his brief life. Born Yves François Lubin, he changed his name when he became an artist.  "Assotto" is the Creole pronunciation of a drum used in Voodoo ritual. "Saint" he took in order to honor a hero of his, Toussaint Louverture.
He won and was nominated for several Lambda Literary and James Baldwin Awards and was also awarded a fellowship at the New York Foundation for the Arts. He became an outspoken AIDS activist after he and his partner Jan Holmgren were diagnosed with the disease (Saint was one of the first black gay male activists to publicly disclose his positive HIV status.).  Douglas Steward referred to Saint as a "phallic mother" who had a voice that unified those of other black gay poets. 
"Faggot Forefathers" is a weekly series highlighting the lives of historically significant gay men and their contributions to our world.