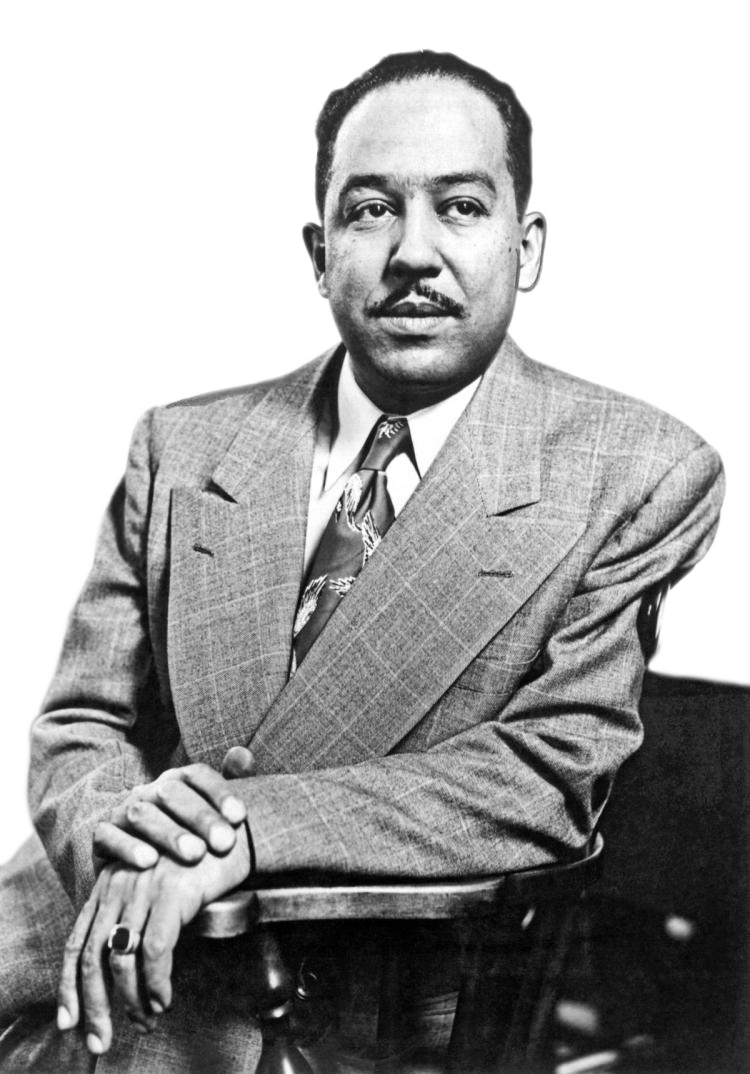 Langston Hughes
    (February 1, 1902-1967)
    Sign: Aquarius
"I have discovered in life that there are ways of getting almost anywhere you want to go, if you really want to go."
Homosexual black poet who was a leading figure of the 
Harlem Renaissance for his poems such as The Weary Blues (1926). Inspired by Walt Whitman, much of 
Hughes' poetry combines visions of freedom with an intense love for fellow black men.
Cafe: 3 A.M
Detectives from the vice squad
with weary sadistic eyes
spotting fairies.
Degenerates,
some folks say.
But God, Nature,
or somebody
made them that way.
Police lady or Lesbian
over there?
Where?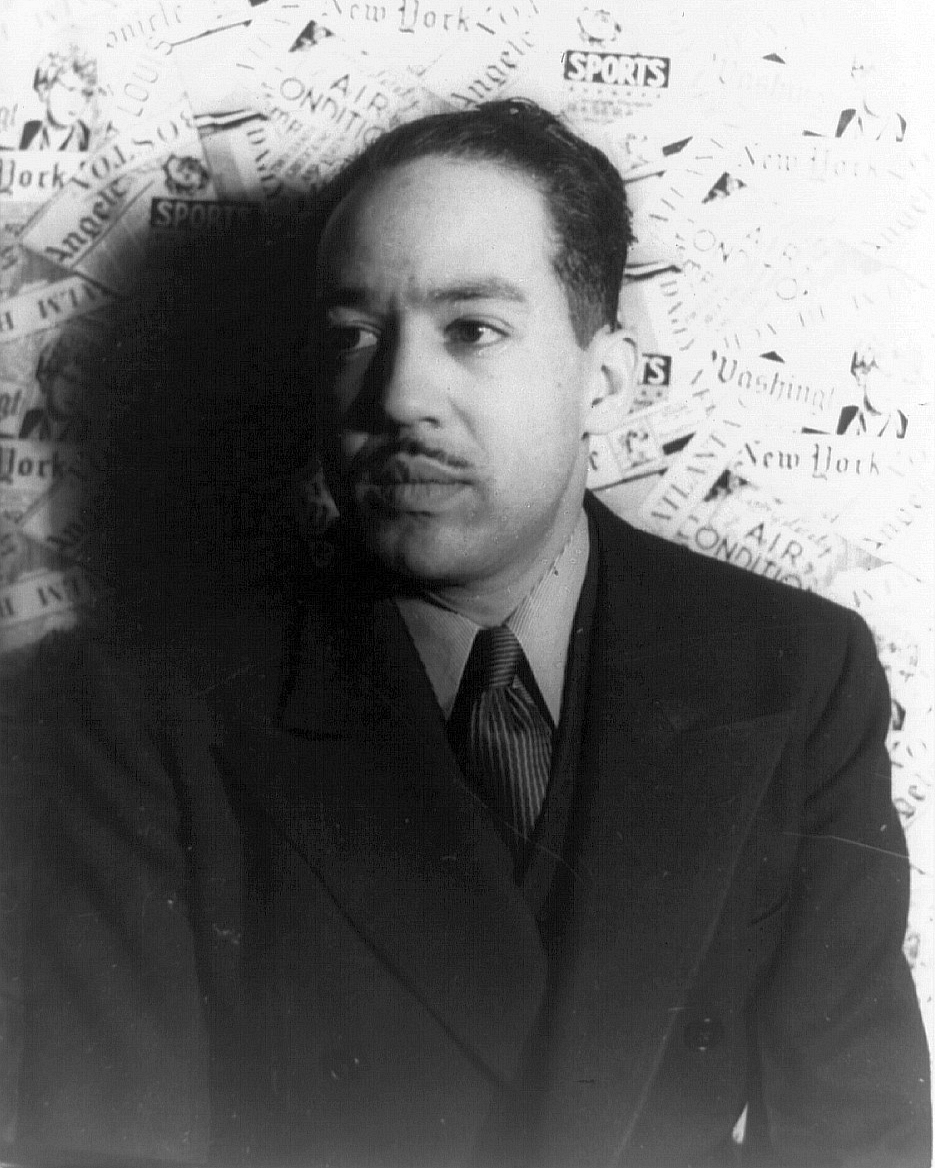 Harlem Sweeties
Have you dug the spill
Of Sugar Hill?
Cast your gims
On this sepia thrill:
Brown sugar lassie,
Caramel treat,
Honey-gold baby
Sweet enough to eat.
Peach-skinned girlie,
Coffee and cream,
Chocolate darling
Out of a dream.
Walnut tinted
Or cocoa brown,
Pomegranate-lipped
Pride of the town.
Rich cream-colored
To plum-tinted black,
Feminine sweetness
In Harlem's no lack.
Glow of the quince
To blush of the rose.
Persimmon bronze
To cinnamon toes.
Blackberry cordial,
Virginia Dare wine—
All those sweet colors
Flavor Harlem of mine!
Walnut or cocoa,
Let me repeat:
Caramel, brown sugar,
A chocolate treat.
Molasses taffy,
Coffee and cream,
Licorice, clove, cinnamon
To a honey-brown dream.
Ginger, wine-gold,
Persimmon, blackberry,
All through the spectrum
Harlem girls vary—
So if you want to know beauty's
Rainbow-sweet thrill,
Stroll down luscious,
Delicious, fine Sugar Hill.
"Faggot Forefathers" is a weekly series highlighting the lives of historically significant gay men and their contributions to our world.