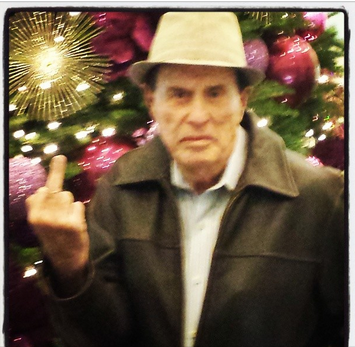 Kenneth Anger
    (February 3, 1927 – )
    Sign: Aquarius
Every film I've ever made has tried to impose upon the mind of the watcher an alternative reality. It's the dedication to create Make Believe.
Gay American filmmaker interested in subjects of homoeroticism, sexual pleasure, magical realism, and the occult, as seen in experimental films like Rabbit's Moon (1950), Inauguration of the Pleasure Dome (1954), Scorpio Rising (1963), and Invocation of My Demon Brother (1969).
His films have had an impact on modern gay pornography, as well as on straight directors like David Lynch and Martin Scorsese. He wrote a scurrilous, cruel and often inaccurate book of gossip, Hollywood Babylon (1959).
"Faggot Forefathers" is a weekly series highlighting the lives of historically significant gay men and their contributions to our world.