Where do you even start when presented with two perfect options? Luca D'Amore is faced with this challenge in the first scene of our newest release, Scum.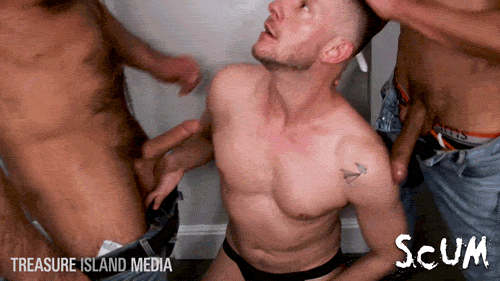 After Luca gives FX Rios and Jake Morgan sloppy, fervent blowjobs, Jake takes the plunge first and opens up Luca's warm and ready hole.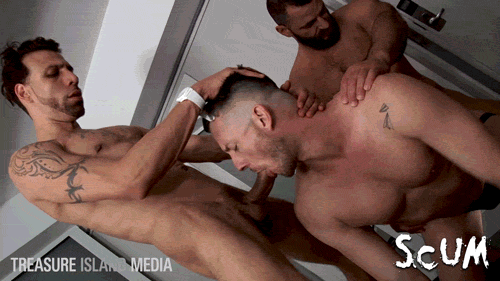 Luca is a happy pig in heat with two stud's man-batter sloshing around in his sloppy ole hole.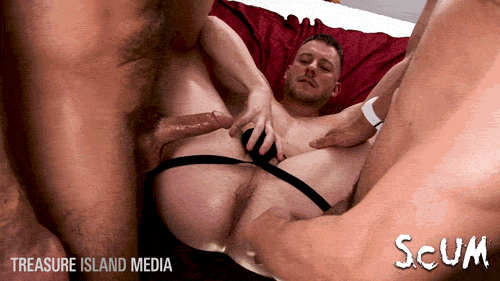 Sign up for a TIMPASS today to see all the sweaty, cum soaked group scenes we have to offer in Scum!
In order to access out newest film you'll need to have a subscription for one of our TIMPASS memberships.

See the trailer below for a preview of the first scene from Scum!