Alpha men have to keep their bottom bitches in line… and the best way to do that? A hard rutting from behind.
Nacho Berger is here to remind his boy who's boss and Polo Cortez's hole is always up for grabs. After being serviced, the stud top goes for Polo's bubble butt, entering it hard and ramming that ass until he marks it with a thick load.
Get hard with the photos from this scene below, and don't miss the full video only on BRUTHALOAD.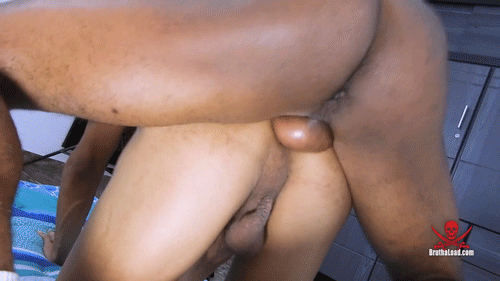 All-Black bareback breeding from Treasure Island Media, featuring the hottest studs in the business. BRUTHALOAD brings the best in raw fucking, cocksucking, and cum-dripping sex with exclusively Black man-fuckers..
Photo gallery